What's new about Video Ultimate for Win
What's New in Version 8.2.0.0 (Aug. 26th, 2019)
Added support to process partial adult movies from Japan;
Added hard decoding tech for faster disc processing, supporting H.264 and H.265 hard-decoding;
Added an option to output Forced subtitle only in Ripper module;
Added lossless MP4 profile as output format;
Fixed some bugs.
What's New in Version 7.4.0.0 (Feb. 2nd, 2016)
Enhanced video downloader to recognize all video sites;
Supported for H.265 / HEVC encoding and decoding;
Added output profile for Apple newest devices;
Fixed volume estimation error for burning;
Fixed other known bugs.
What's New in Version 7.3.0.3 (May. 22th, 2015)
Fully support Win10;
Supported to output 4K videos;
Supported video sites like nicovideo.jp that require login to view videos in Download module;
Optimized text editing for disc menu design;
Increased program stability;
Fixed other known bugs.

What's New in Version 7.2.1.4 (Mar. 17th, 2015)
1. Newly added Photo Slideshow Maker and Burner function modules;
Newly added 3 Valentine's Day themed DVD disc menu templates;
Newly added function to clear downloader browsing history;
Brand-new Online DVD menu templates display;
Increased disc reading for Ripper and Copy function modules;
Fixed non-English DTS audio track error for copying and ripping disc;
Support Windows 10;
Fixed other known bugs.

What's New in Version 7.1.0.8 (Feb. 23rd, 2015)
Supported several new formats and devices;
Fixed the problem which may cause a failure when save disk content to ISO file;
Better copy the Blu-Ray disk folders;
Fixed the link to download disk-burn menu templates;
Fixed the icons status in Downloader tool;
New UI design.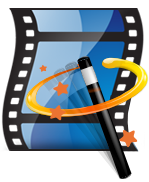 $49.99
Video Ultimate for Win
Best video solution, enjoy best tools, enjoy digital life
Version: 8.2.0.0
File Size: 53.6M
Support OS: Windows *