Contact us support, contact us, faq, license, affiliate
Support, Contact us, FAQ, License, Affiliate, Purchase software, the best communication methods is send your message to email.
Retrieve Registration Code
Licensed email:
Submit
Enter the e-mail address which you used to place your order.

Order number:
Submit
Enter the order ID which you used to place your order.
Find your Order:
Search your order from Avangate. other payment platform, please contact us with the payment receipt attached.
Contact imElfin
All the people in imElfin studio are devoting ourselves to filling your needs of video softwares. The only thing we want to do, is offering the best product and service in this planet.If you want to comment on our services or report a problem with our software, please post a message to support@imelfin.com, or fulfill the form below. We will answer within 24 hours.
Please add our email to your white list or you may not able to get the registration code. You can also use the box on the right side to retrieve registration code with licensed email or order number.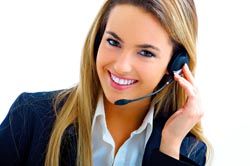 Address
A-304B JuXian Building Optical Valley Road Hongshan District
Wuhan, China 430074

Exchange Links
If you want to exchange friendly links with us, please visit this page: Reciprocal Links