How to use Mac Wattpad Downloader
A convenient solution for downloading Wattpad stories in EPUB, PDF or Mobi format
Step 1: Install and run the soft
To begin, install and launch the software, which will present you with the main interface.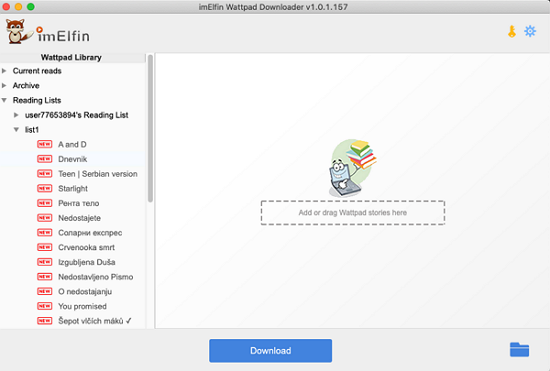 For first-time users, a registration window will appear. If you opt for the free trial version, you may close the registration window and proceed. However, if you have already purchased a license, enter your license email and click on "Register" to activate the full version and access all features. It's worth noting that the trial version has a download limit of three books.
NOTE: Unidentified developer notification--how to fix
Go to System Preferences and select Security & Privacy.
On the General tab, click "Open Anyway."

A new window will appear. Click "Open" to proceed with the installation.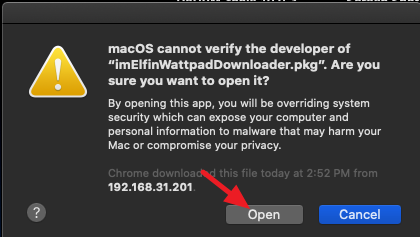 Step 2: Get Wattpad library
Next, log into your Wattpad account using your Facebook, Google, or username and password. Upon logging in, click on "Get Wattpad library" to load your Wattpad reading list into Imelfin Wattpad Downloader. Depending on the size of your library, this may take a few minutes, and you can monitor the progress at the top left corner.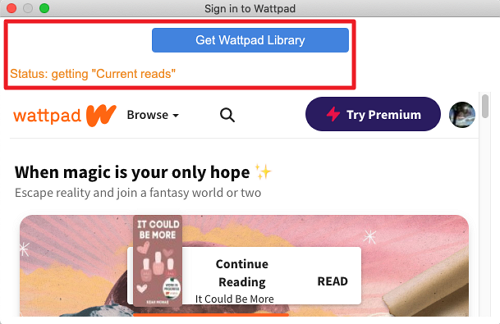 Step 3: Download Wattpad to epub/pdf/mobi
Once your library is loaded on the left side of the interface, you can drag any book to the right side and click on "Download to XX" to initiate the downloading process. Within a few seconds, your selected books will be downloaded as EPUB/pdf/mobi files onto your Mac computer.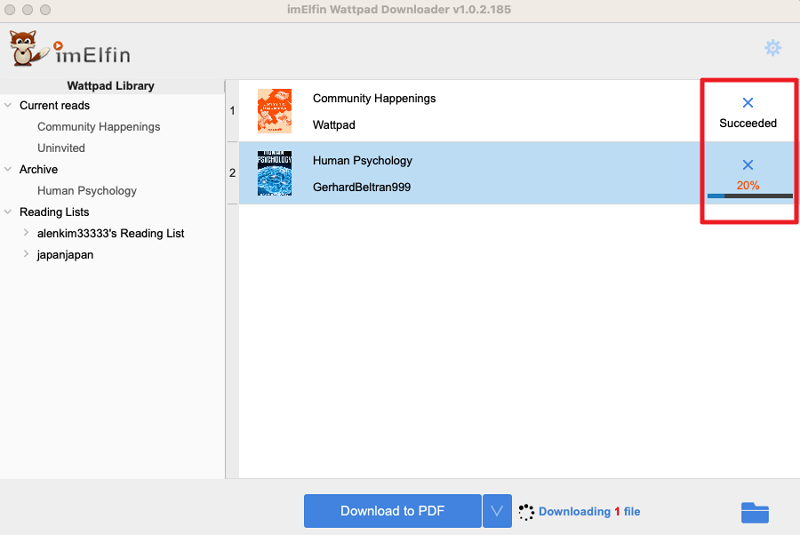 Bonus Tip: Batch Downloading
For those looking to download their entire reading list, simply drag the list name to the right side, and all books in the list will be automatically selected. Then, click on the "Download" button to download them in bulk, rather than one by one.